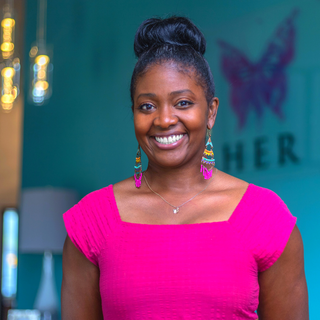 Micah
Remodeling Project Manager
Meet Micah
Micah is the Project Manager for HER Home Design and HER Home Design BUILD.
She is responsible for ensuring projects are moving along on schedule and clients are receiving high-quality customer service.
Micah is both creative and strategic, using that to her advantage when it comes to servicing clients.
Micah is a graduate of Indiana University Bloomington and has an extensive background in project management across many disciplines. She has found the home remodeling industry to be the most gratifying when it comes to seeing projects through to completion.
As a wife and busy mom of 4, on any given weekend you will find her in a gym with a team jersey on and a duffle bag full of Gatorade. She enjoys reading, shopping, and watching movies.
About HER
The HER family of companies includes HER Home Design, HER Home Design BUILD and HER Home Design Boutique.
As a woman-owned, family-owned business, HER is committed to providing affordable interior design, design-build, remodeling and home staging services in the Greater Indianapolis area.
HER Home Design BUILD is a licensed general contractor in Marion County. Our dedicated team of professionals is experienced, credentialed and ready to serve you.