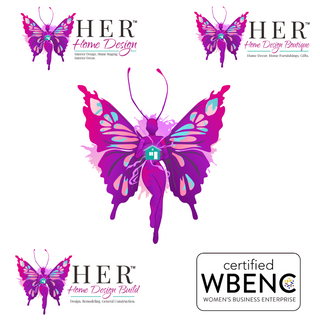 Keianna Rae (KR)
The HER family of companies includes HER Home Design, HER Home Design BUILD and HER Home Design Boutique.
As a woman-owned, family-owned business, HER is committed to providing affordable interior design, design-build, remodeling and home staging services in the Greater Indianapolis area.
HER Home Design BUILD is a licensed general contractor in Marion County. Our dedicated team of professionals is experienced, credentialed and ready to serve you.
Rich text
Use this text area to share information about your brand with your customers. Describe a product, share announcements, or welcome customers to your store.