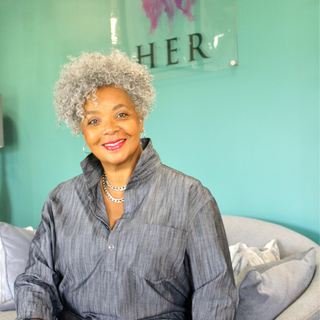 Ann
Executive Director, Home Staging & Home Decor
Certified Interior Decorator (CID), Certified Staging Professional (CSP)
Meet Ann:
Ann Blake, a loving wife, mother and grandmother, leads the home staging team as a principal with HER Home Design LLC.
A certified interior decorator and home stager from Dayton, OH, Ann brings more than 40 years of experience in interior decor and home staging. She specializes in beautifying residential spaces inside and out.
Ann's interior decor superpower is adding a touch of elegance and style to every home we stage. Ann enjoys landscaping and planning special events for friends and family.
In her spare time, she loves spending time with her family and hanging out with her grandchildren.
About HER
The HER family of companies includes HER Home Design, HER Home Design BUILD and HER Home Design Boutique.
As a woman-owned, family-owned business, HER is committed to providing affordable interior design, design-build, remodeling and home staging services in the Greater Indianapolis area.
HER Home Design BUILD is a licensed general contractor in Marion County. Our dedicated team of professionals is experienced, credentialed and ready to serve you.